"Les Jeudi's", exhibit at the Centre Pompidou, Paris 2005
What was this exhibit?
Graduate students from ENSAD, the French art school, got to interpret the permanent collection of the Centre Pompidou by juxtaposing their work next to the art in the museum. The goal of the exhibit was to provide new perspectives on the museum's collection. I was tasked to craft the exhibit catalogue but had not been invited to contribute artwork.
What happened next? - surprise installation in the restrooms
Opposing the somewhat staged spontaneity of asking students to interact with artwork in the museum, I decided to intervene surreptitiously for the opening in the museum's lavatories. After all, the theme of the exhibit was "apparition / disparition" (i.e. appearance / disappearance). Also, the restrooms were the only neutral area where a visitor might find breathing space during an opening evening.
I chose to interpret a couple of Italian Arte Povera works. For the men's room I commented at the two following works of art...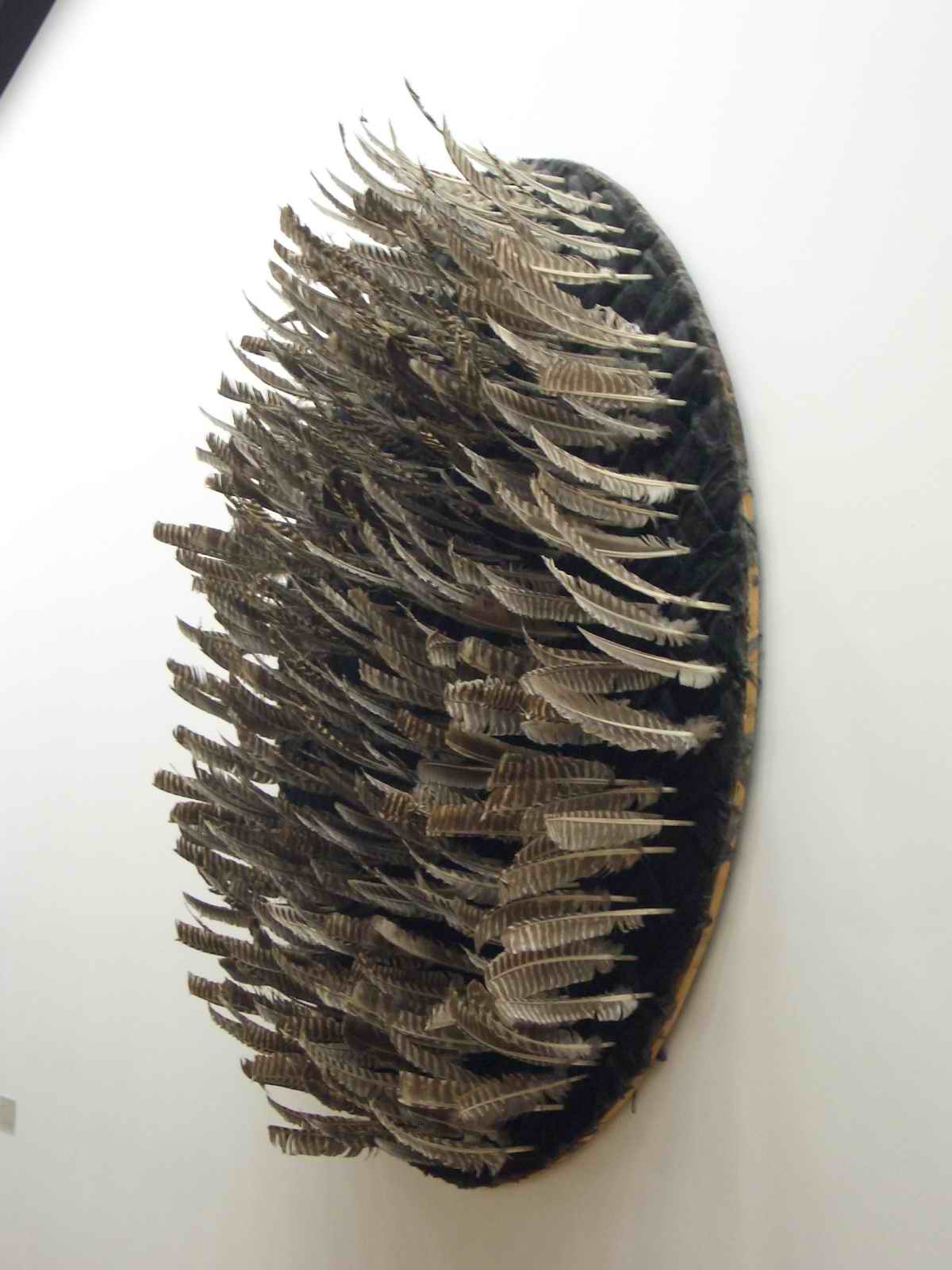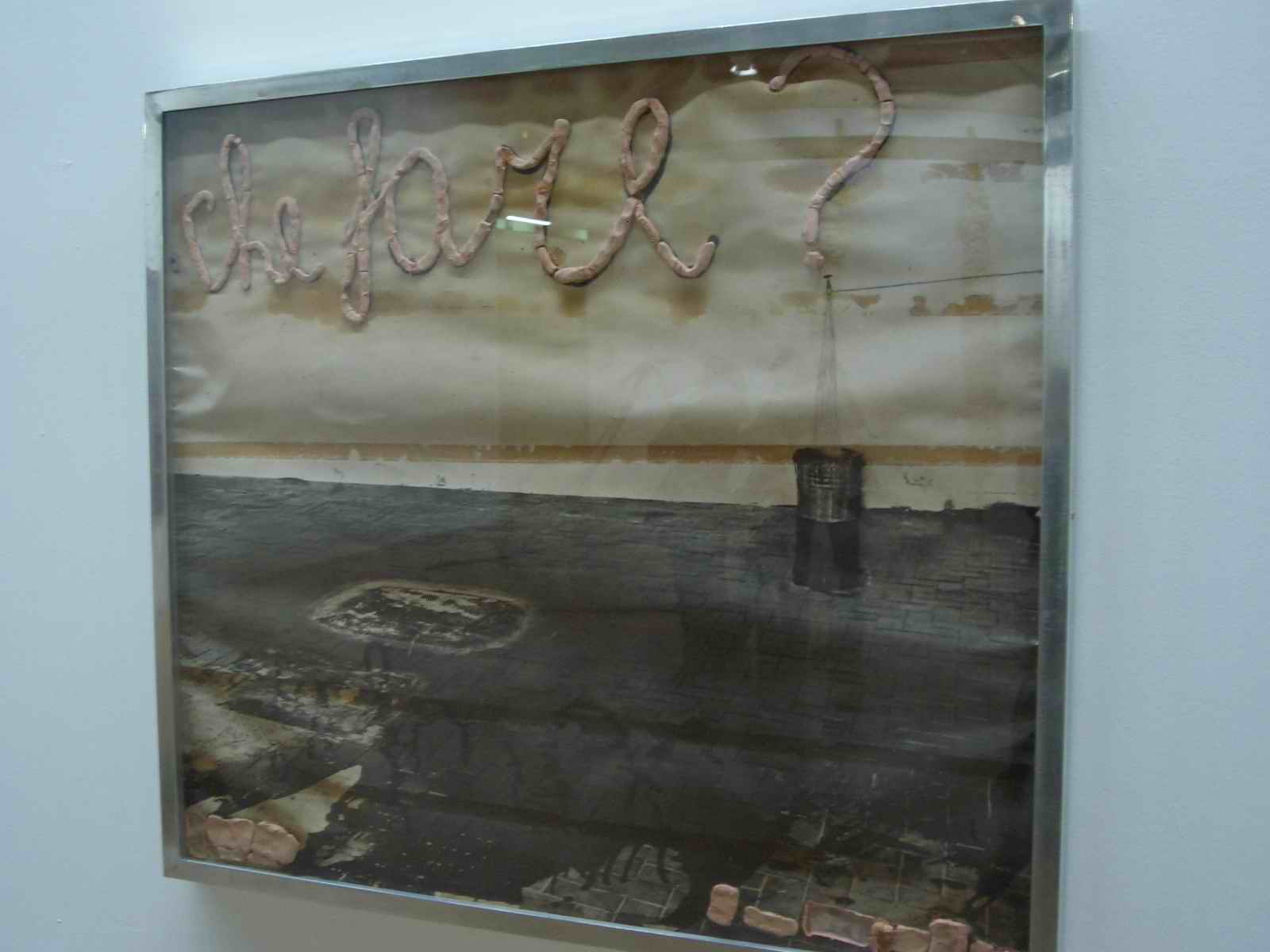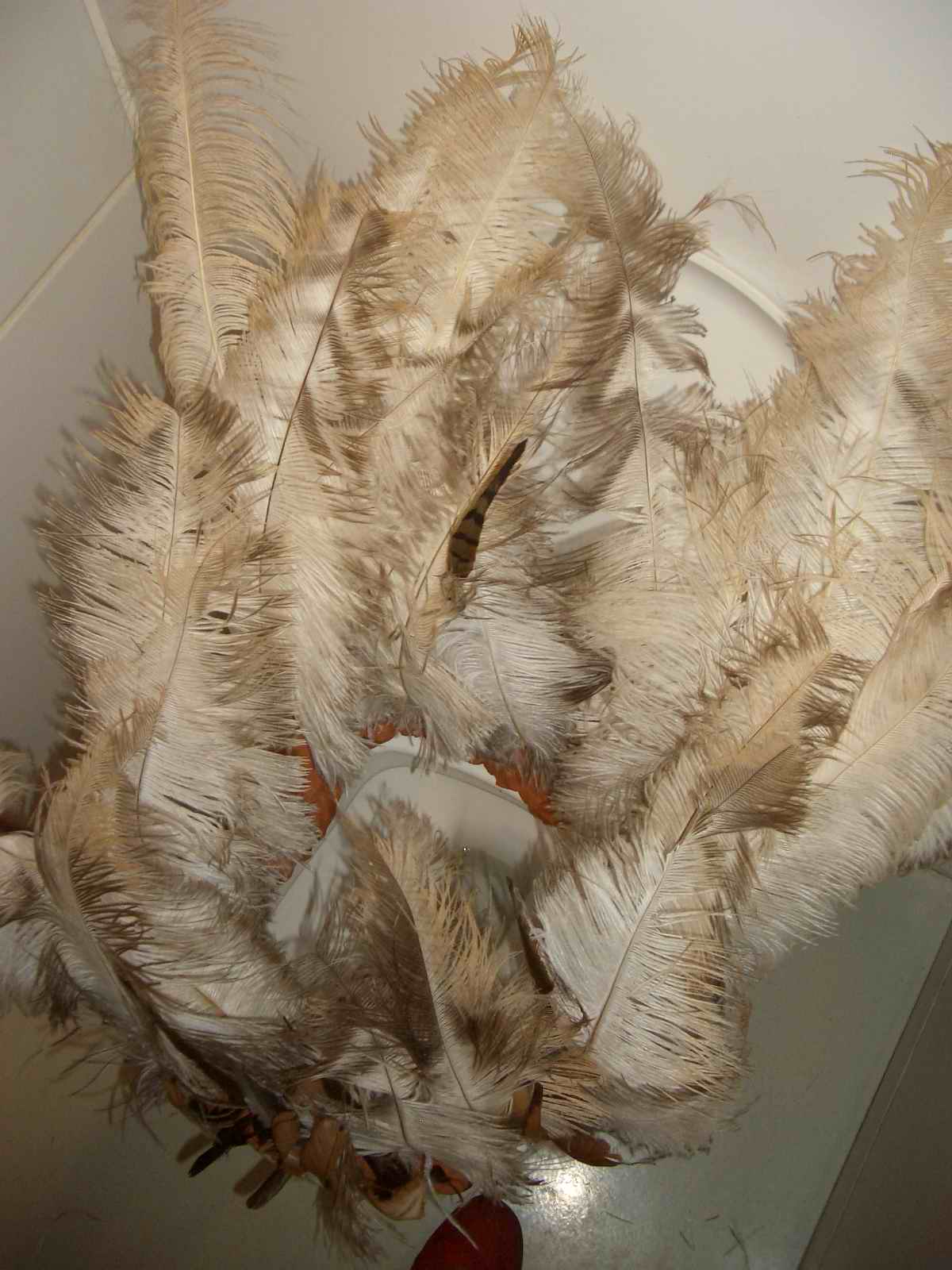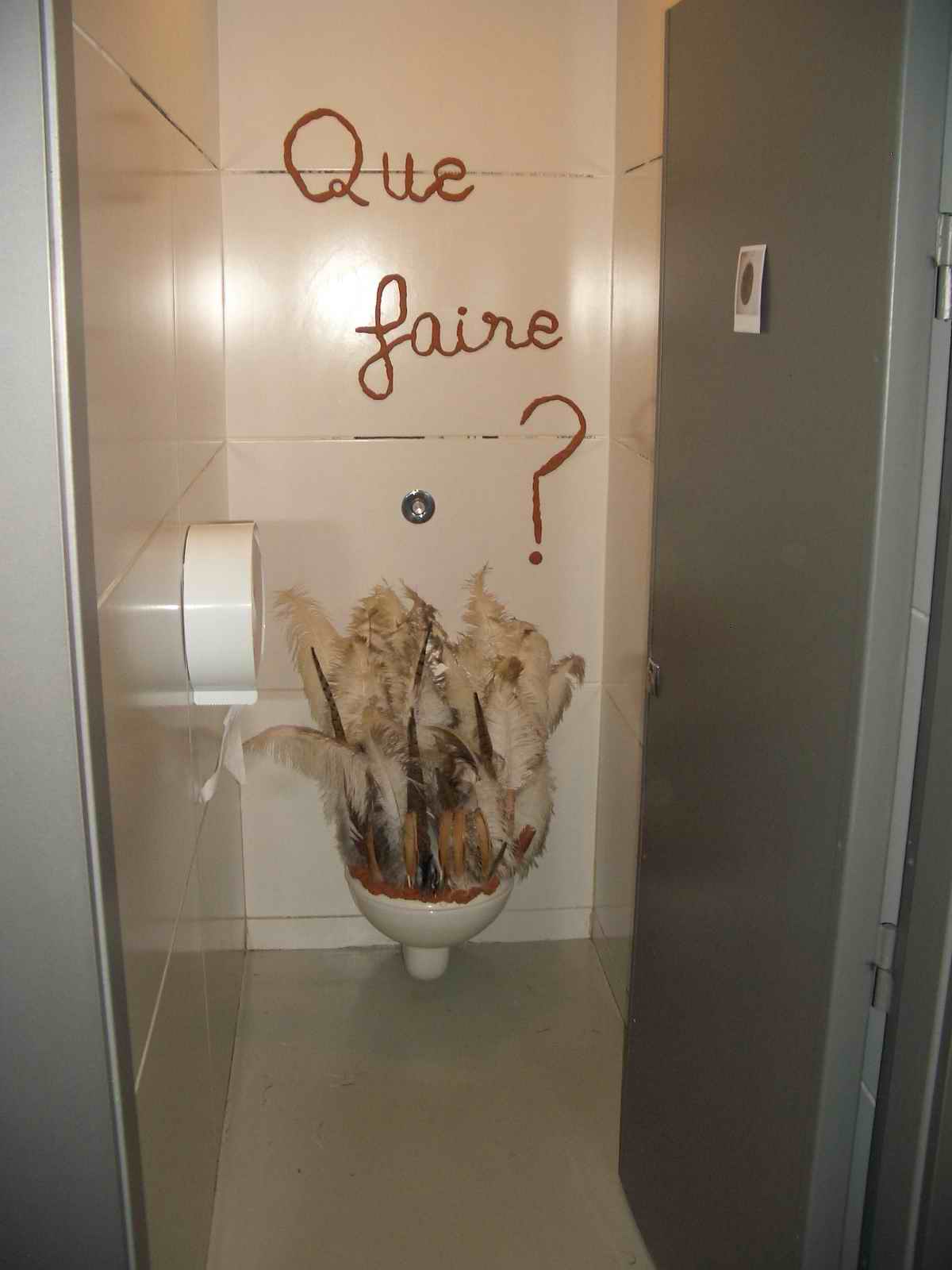 For the ladies' room I commented on the following two pieces: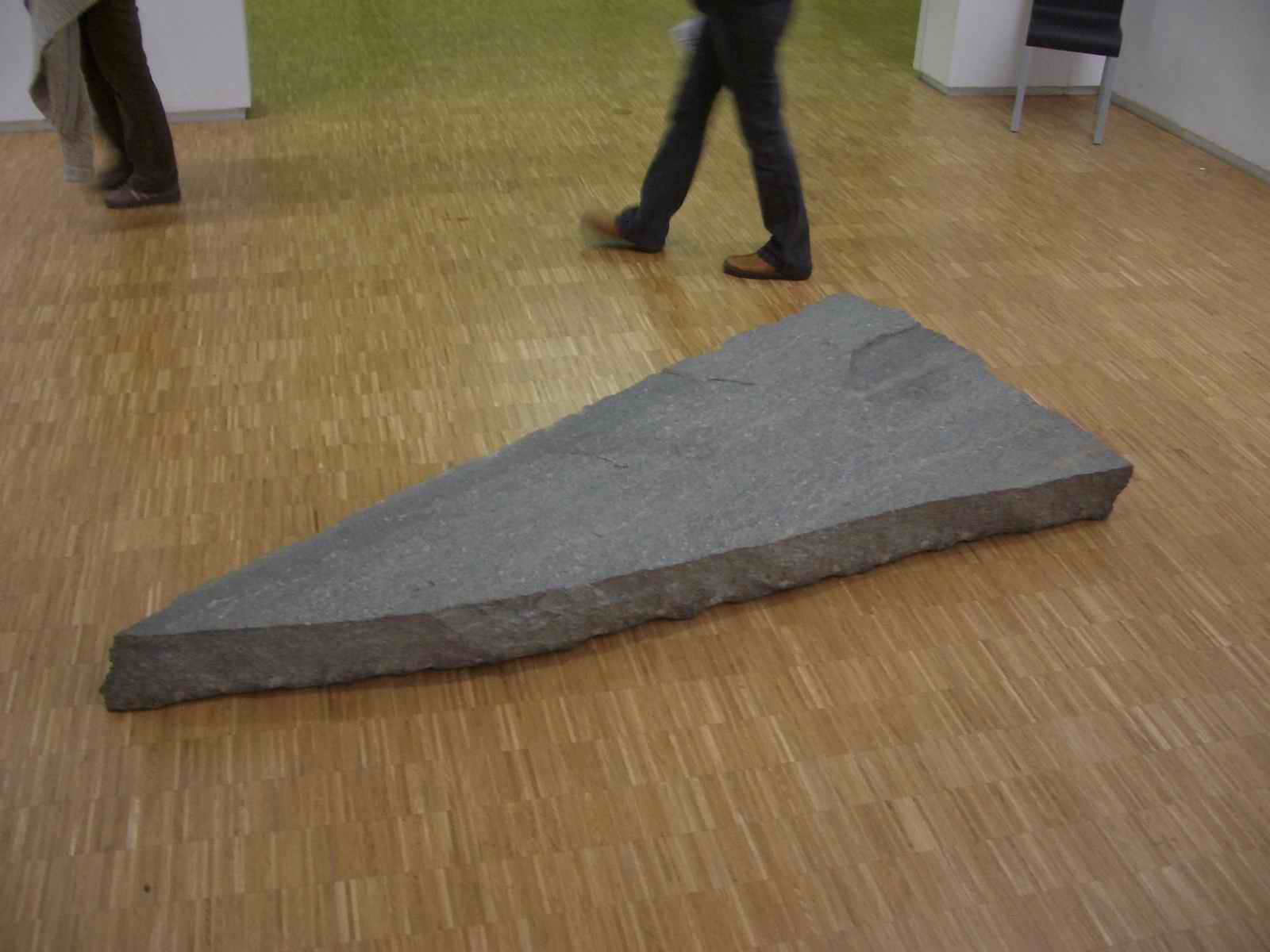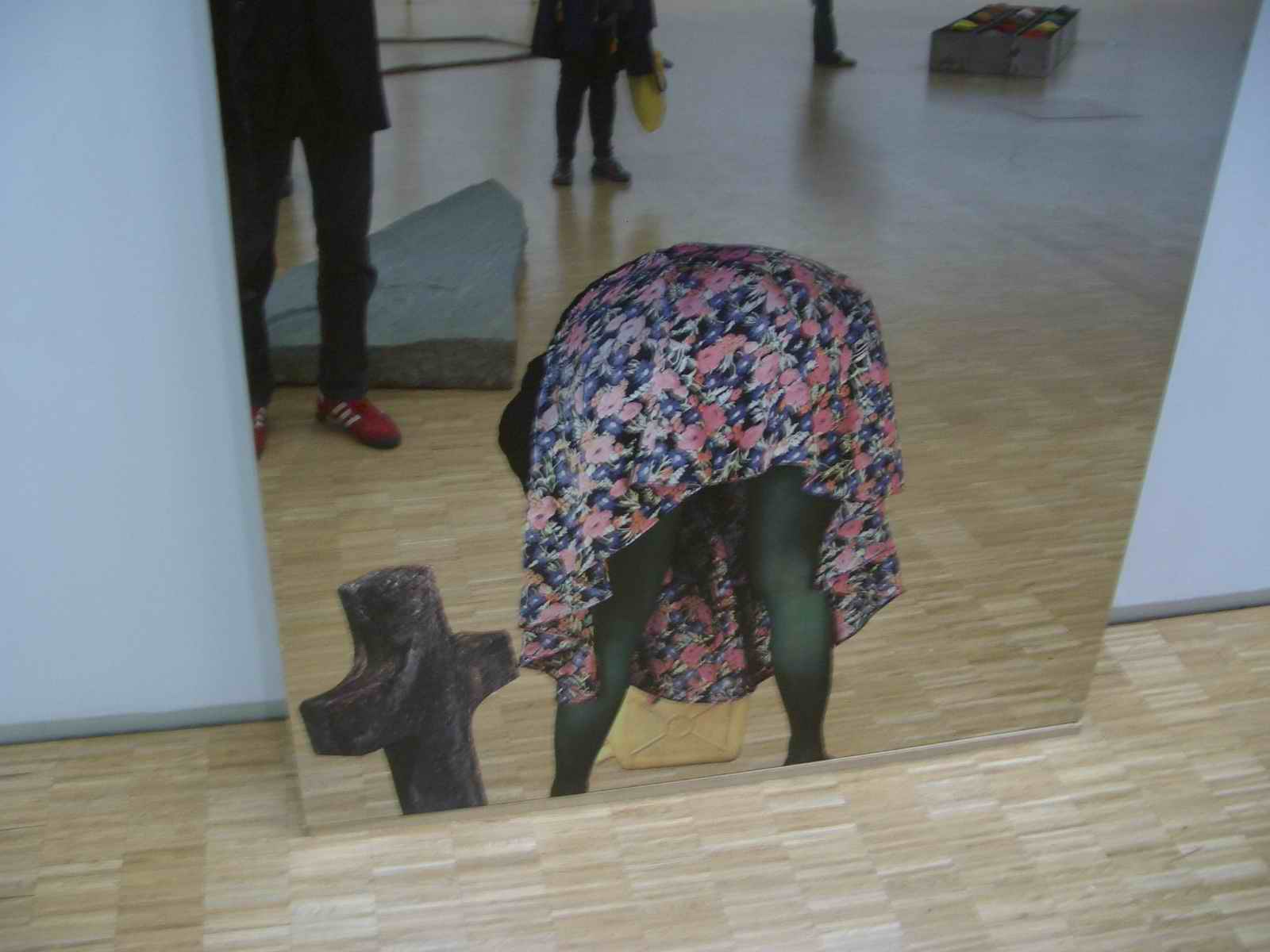 The toilet bowl is dressed in a skirt, accompanied by a couple of massive stones. A mirror opposite the ladies' room completed the reference to the original art work.