"Les Jeudi's", exhibition at the Centre Pompidou, Paris 2005
What was this exhibit?
Graduate students from ENSAD, the French art school, got to interpret the permanent collection of the Centre Pompidou by juxtaposing their work next to the art in the museum. The goal of the exhibit was to provide new perspectives on the museum's collection. I was tasked to craft the exhibit catalogue (with art works that wouldn't be finished until the day of the opening)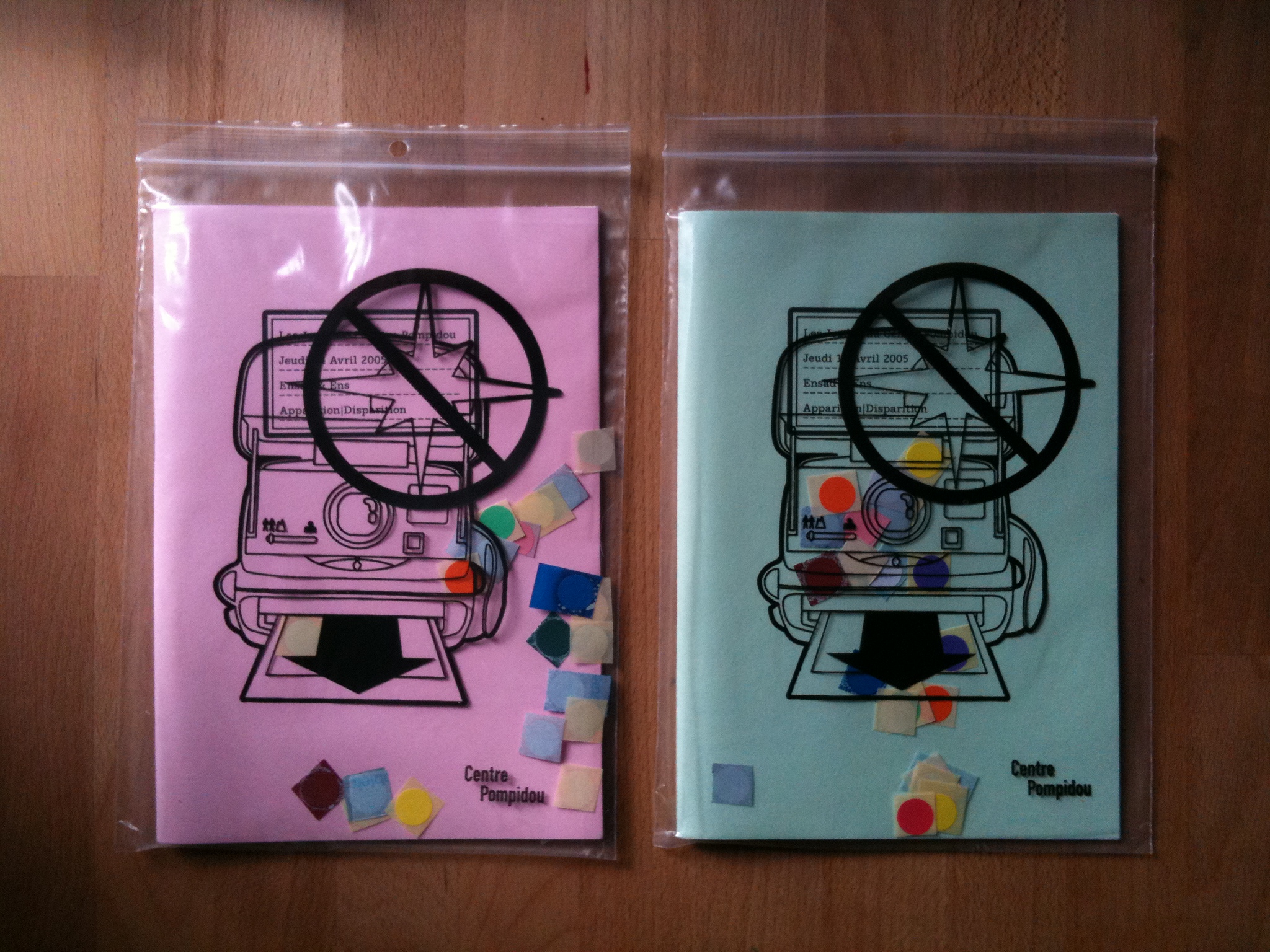 So how do you make an exhibition catalogue with artwork that hasn't yet been produced?
Leave blank spaces in the catalogue, give a Polaroid camera to every visitor, have them take their own pictures and let them insert the pictures in their own copy of the catalogue.